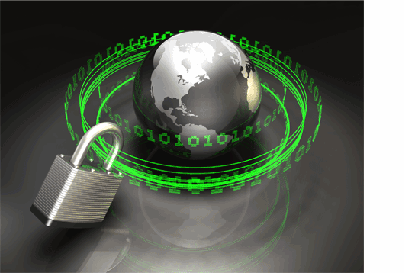 Cyber Security Awareness Program
You are about to embark on a 30-minute Fusion Cyber Security Awareness program. Participation in this program fulfills the requirement as defined in the site Cyber Security Program Plan as prescribed by the US Department of Energy for the Fusion Organizations at General Atomics.
The goal of this program is to give you useful information that can help you be a safer user at work and at home and to highlight some of the more critical issues facing all levels of computer users today. Threats come from "outside", "inside" and "users". By becoming a knowledgeable user you can reduce the attack surface, or the overall exposure, the reachable and exploitable vulnerabilities that we all have. Knowledge is the best defense!
Learning Objectives:
Section I: Basic Policies and Procedures for computer users within the Fusion DOE Cyberspace.
Section II: What is Malicious Code?
Section III: Passwords
Section IV: Email Joys and Pitfalls.
Section V: Proper Web Usage
Section VI: Cyber Hygiene.
Section VII: Cyber hygiene Part II.
Section VIII: Social engineering
Instructions:
Read each page. Words within the text that may not be commonly known are highlighted and underlined in blue. Sliding your mouse over the word will reveal an explanation.
Click on the Continue button at the end of each Section.
Submit your registration to certify completion of the program. Note: You must complete each page before you can submit your registration.